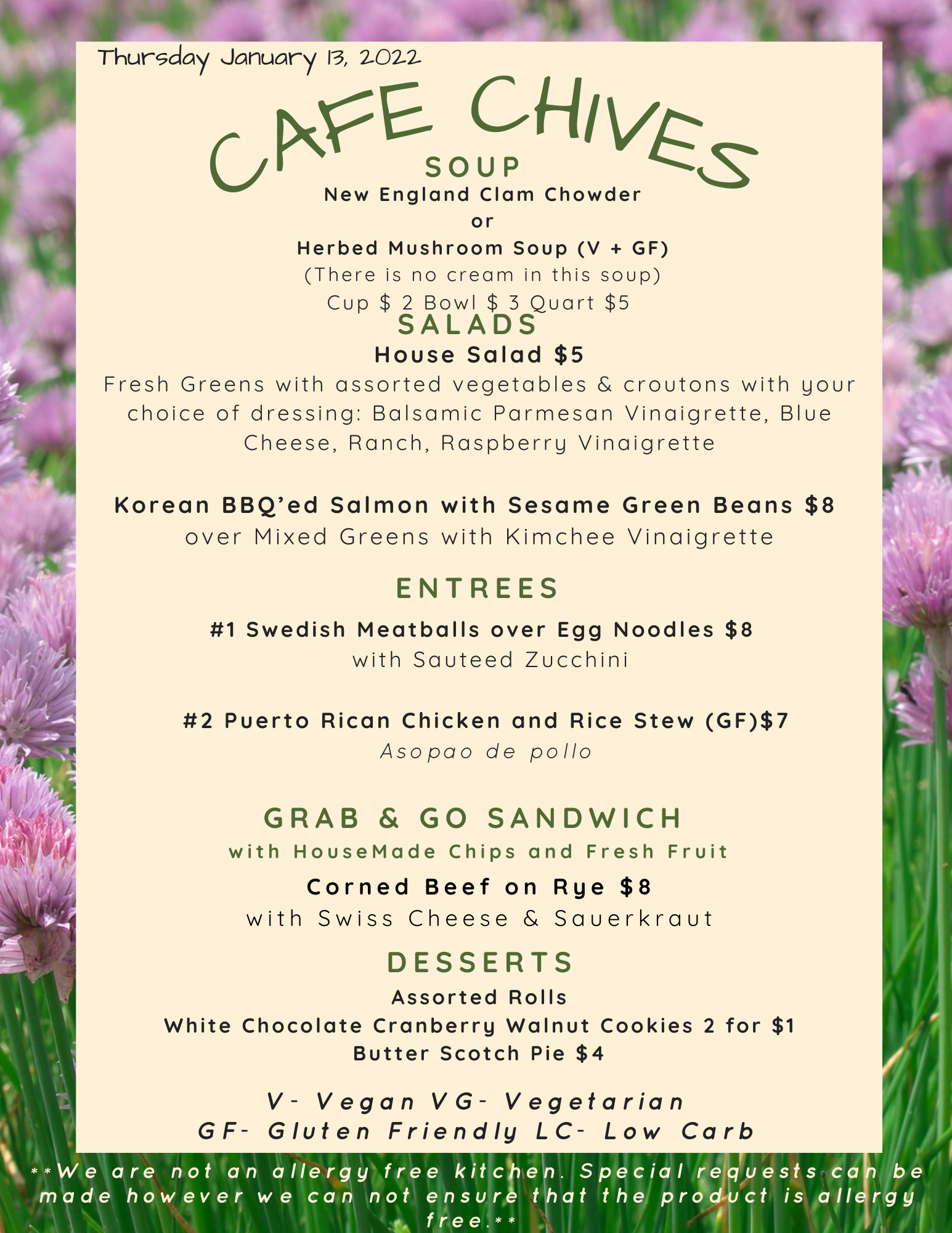 Contact Us
Hours of Operation

email:

Phone:

860-827-7736 ext 390 or 393

Address

735 Slater Road, New Britain, CT 06053

Monday – Closed

Tuesday – 10:50 am – 12:30 pm

Wednesday – 10:50 am – 12:30 pm

Thursday – 10:50 am – 12:30 pm

Friday – 10:50 am – 12:30 pm

Saturday – Closed

Sunday – Closed
For the outside public:  A few things have changed and keeping within Covid-19 safety guidelines we will be doing  TAKE OUT only
Since we are not allowing visitors in the building, we ask that you call when you arrive and pick up your order at the back entrance to the kitchen ( using the entrance on Slater Road).
A table will be set up outside where your food will be placed; a money box will be there for you to pay for your meal.
Please try to have exact amount or a check if you prefer, made out to "EC Goodwin Café Chives".