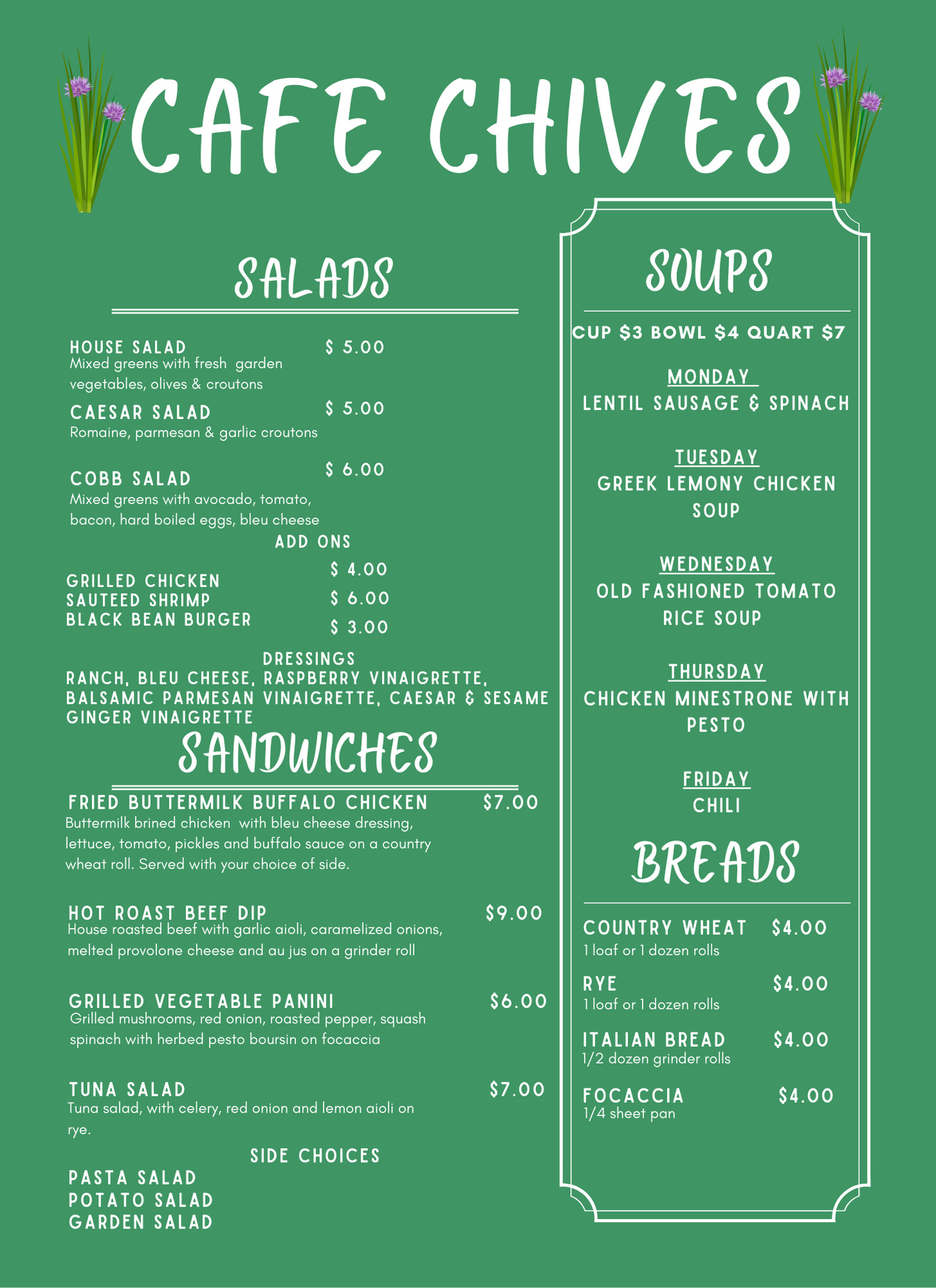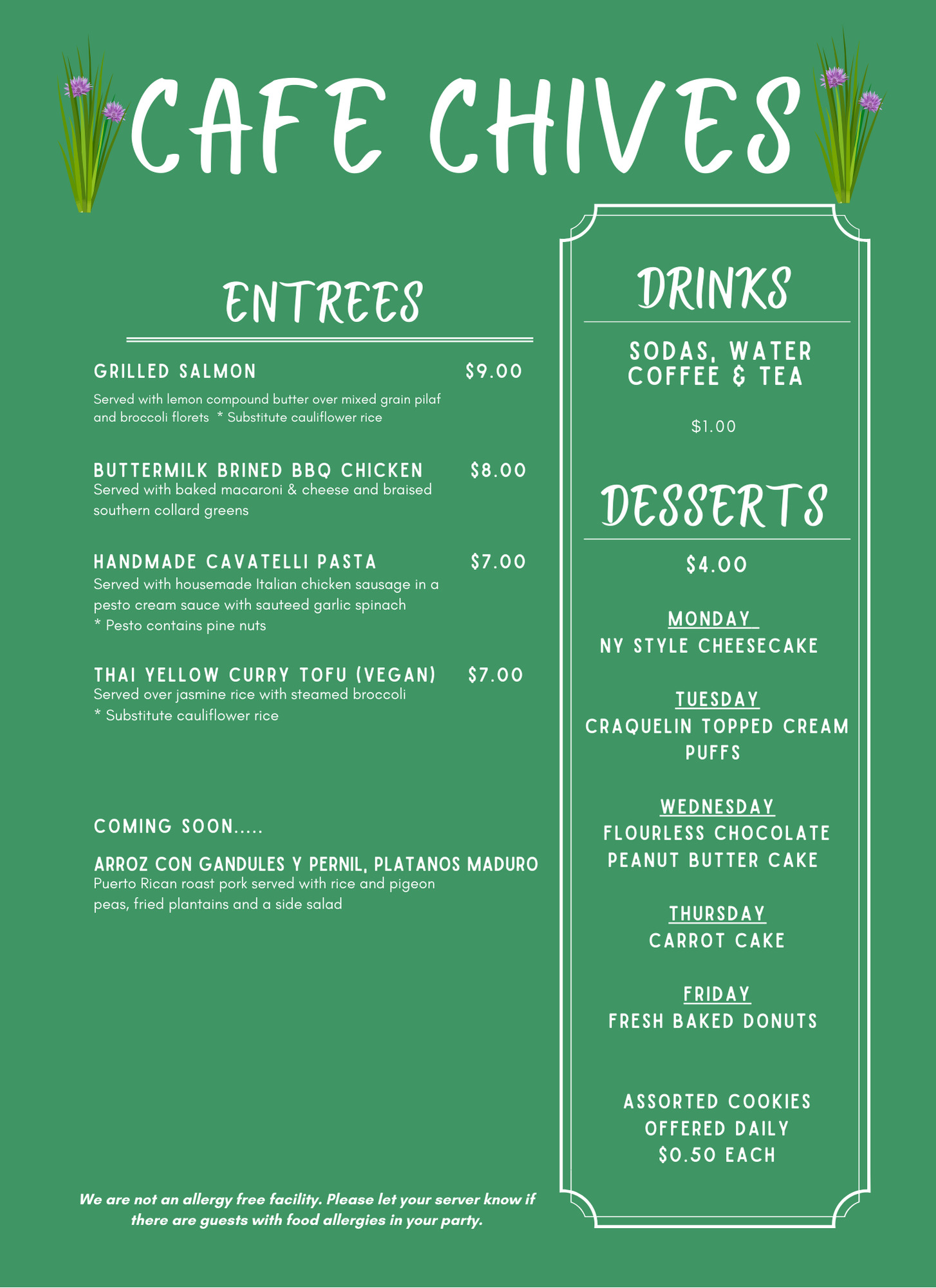 Contact Us
Hours of Operation

email:

Phone:

860-827-7736 ext 390 or 393

Address

735 Slater Road, New Britain, CT 06053

Monday – Closed

Tuesday – 10:50 am – 12:30 pm

Wednesday – 10:50 am – 12:30 pm

Thursday – 10:50 am – 12:30 pm

Friday – 10:50 am – 12:30 pm

Saturday – Closed

Sunday – Closed
For the outside public:
We are now open for dine in! If you wish to dine in our restaurant, please use the main entrance on slater road ( the big statues of the gears) and sign in at our security desk. They will direct you to our restaurant.  If you can please call ahead of time to pre order and reserve a table that would be much appreciated.  We are still offering the takeout option if you are interested. Please specify Dine in or Take Out when you place your order.
​There are no modifications available on the grab and goes. These are done and placed in the restaurant and sold first come . No pre-orders are taken for this menu item. 
We have created a new email address specifically for Cafe Chives. Please direct all preorders and restaurant questions to this new email address.
You may email  CafeChives@cttech.org to pre-order your item. PLEASE EMAIL NO LATER THAN 10:00 am.  You can also call  (860)827-7736 extension 393/390. We look forward to serving you!
We accept cash or a check , made out to EC Goodwin Café Chives
We appreciate your support of our program.
Any questions please do not hesitate to call.
Thanks for your patronage,
Our Culinary Students and Staff