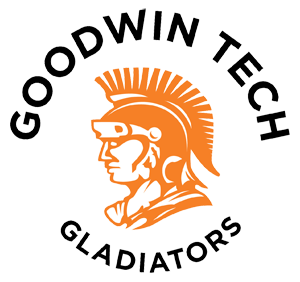 E.C. Goodwin Technical High School is located in New Britain Connecticut. We have 659 students from nine towns and enroll grades 9-12. We offer 11 career and technical education programs.
Students must take core courses, but also have the opportunity to add electives to fulfill their credit requirements. In their junior year, students also have the ability to take advantage of our Work-based Learning program, where they can earn credit while working during the school day in their trade.
JOB BOARD
Are you an employer looking to hire a CTECS student or graduate? or Are you a CTECS student or alum looking for a job?
HIRE US: STUDENT WORKFORCE
HIRE US
Student Workforce is a business run by students and faculty at CTECS. Consider hiring us for your next project!
QUICKLINKS
Quick access to those pages most frequently visited by families and students including the school calendar.
NEWS & ANNOUNCEMENTS
Our first day of school with students in grades 9-11 is Tuesday, August 30th. The first day of school for grade 12 is Wednesday, August 31st.