Welcome to E.C. Goodwin Technical High School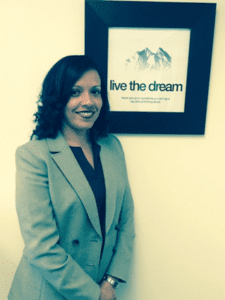 To Our Gladiator Families,
I have been in education since 2004. I was a Visual Arts teacher for 10 years serving the community of East Hartford, and then transitioned to be an Assistant Principal at A. I. Prince Technical High School for the last 6 years in my alma mater in Hartford.
I am a proud graduate of CTECS and vouch that our system truly supports both college and career pathways. I graduated from A. I. Prince Technical High School in 1997 with a certification in Hairdressing and Cosmetology. I practiced my trade for many years, but fell in love with education, and the motto of paying it forward! I am a proud graduate of Central Connecticut State University (CCSU), and have a Doctorate in Educational Leadership with a focus on Adolescent Literacy.
I hope to establish relationships with all community stakeholders, especially our young Gladiators! We will foster positive relationships with our families to cultivate a culture centered on student achievement, and a professional learning community that will inspire and educate student academically, emotionally, and socially. It is important that our Gladiator families support this partnership, as we will strive to collectively support your child's success. This is the essence of a true partnership! In our Gladiator Student and Parent Handbook, we will provide you with tips on how to best support our partnership.
My core values are very aligned with Goodwin's vision and mission. I have three core values:
Core Values
1. ALL decisions are made through a shared-leadership model that is focused on what is best for students.
2. ALL students deserve quality instruction every day! We will try our very best on the premise that:
What we are doing is important;
You can do it;
I am not going to give up on you;
I am going to engage you because it is the norm in my classroom.
3. School business will be conducted with respect, integrity, transparency, and collaboration.
I am here to support you and work towards making your child's high school learning experience the best one! Please do not hesitate to contact me or schedule an appointment to meet with me.
Your number ONE Gladiator fan,
Dr. Anabelle Diaz-Santiago
Principal
E.C. Goodwin Technical High School