Our Students Succeed Here
E.C. Goodwin Technical High School is located in New Britain Connecticut. We have 659 students from 9 towns and enroll grades 9-12.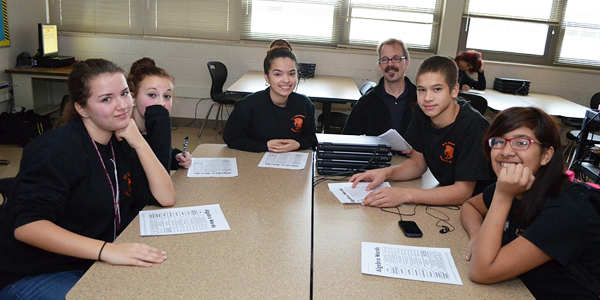 We offer 11 career and technical education programs including:
Automated Manufacturing Technology
Automotive Technology
Carpentry
Culinary Arts
Electrical
Health Technology
Hairdressing and Cosmetology
Heating, Ventilation and Air Conditioning (HVAC)
Information Systems Technology
Mechanical Design and Engineering Technology
Plumbing and Heating
Students must take core courses, but also have the opportunity to add electives to fulfill their credit requirements. In their junior year, students also have the ability to take advantage of our Work-based Learning program, where they can earn credit while working during the school day in their trade.
Where Our Students Come From
We attract a diverse student population from across Connecticut because of our extensive Career and Technical Education programs, rigorous academics, opportunities for real-world work experience and the chance to earn college credit. Below are the towns our students frequently come from, but others are encouraged to apply. Learn more about our application process.
Berlin, Bristol, Farmington, Hartford, Newington, New Britain, Plainville, Southington